Release notes tell you what's new in Floorp. Your feedback The Floorp Projects welcomes. You can submit bugs and new features on GitHub, and check out his Floorp source code used for this release.
Starting with version 11, Floorp offers auto-update on all desktop platforms. Updates are automatically installed on both "Daylight" and "Stable" channels.
We would like to give a special thanks to all the developers, users, and contributors who contributed to this release.
---
At First
In some cases, the release notes for v11.5.0 did not appear. You can view the changes in v11.5.0 below.
---
For Some of the users whose Floorp doesn't have "Unified Extension Button" unexpectedly.
Start with Floorp v11.5.0, Users can disable "Unified extension Button". If you visible it, Please change check on "Customize Floorp mode".
At default, The button visible.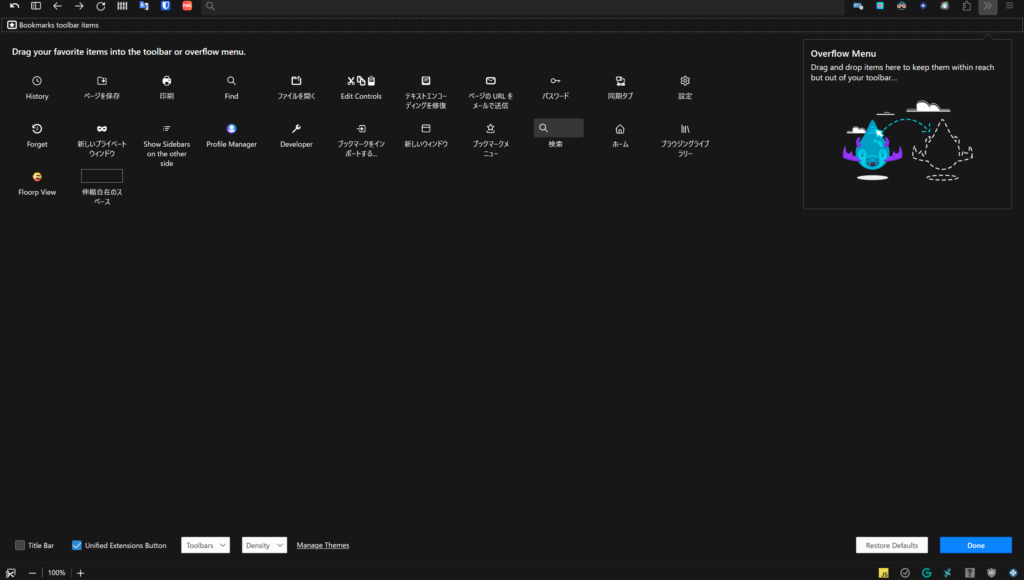 ---
🌟 What's new!
Floorp uses new localize from Crowdin!
Currently, Floorp community is too hot! They localize Floorp on Crowdin in too short time.
We decide to replace localize legacy localize with new Crowdin localize. Because of this, Floorp's translations are available for 23 languages.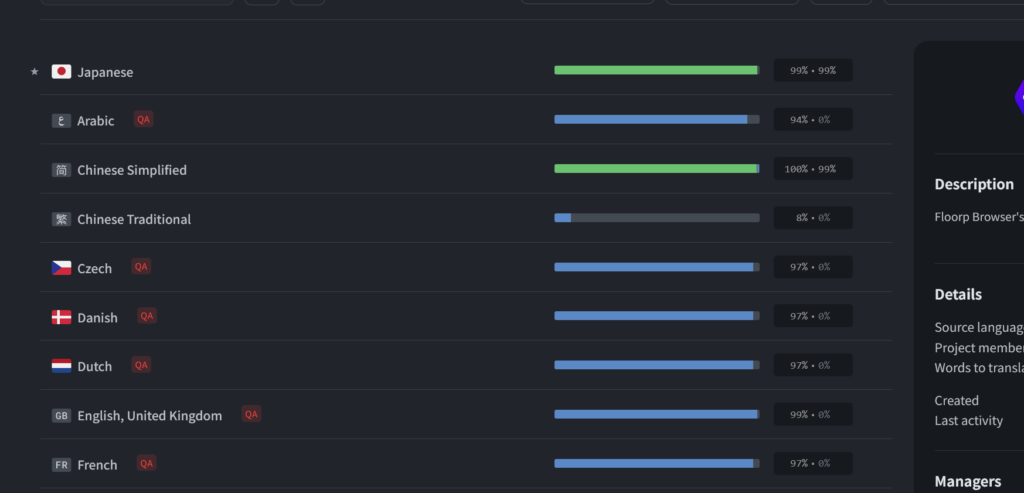 ---
ℹ️ Changed
The "Collapse Vertical Tab Bar" setting has been added again.
Users can use this preferences.
---
Some design changes have been made to the vertical tabs.
Redesigning the tabs to stick together should make them easier to use.
---
Replaced sponsored shortcuts on new tabs with sponsored shortcuts on Floorp.
Floorp or any organization or company (or individual upon request) that has made a monthly donation of $100 or more to Ablaze on an ongoing basis will now be listed as a sponsor on a new tab.
In v11.5.0 we replaced the default shortcut, but now we will replace the ads.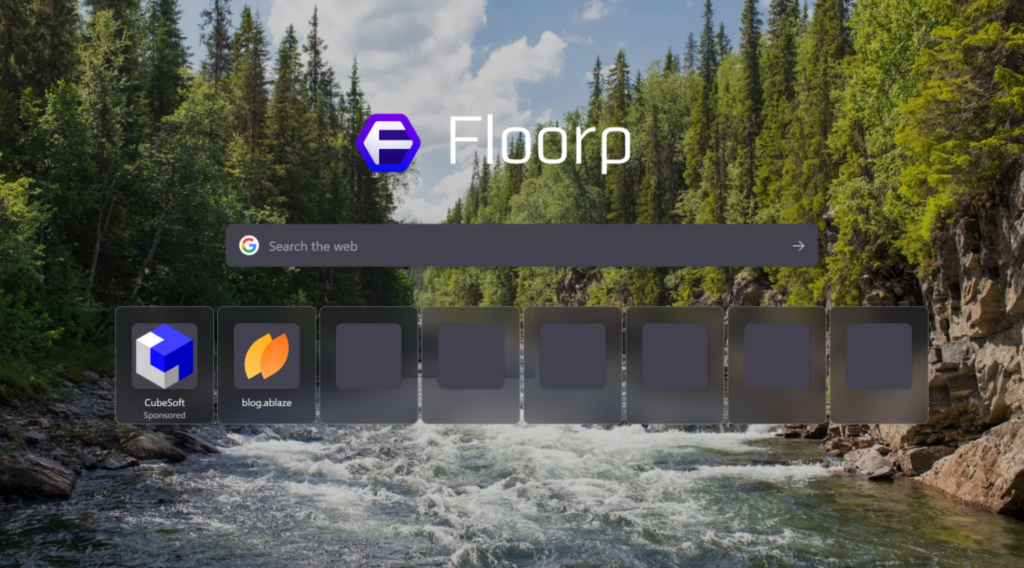 ---
❌ Fixed
Problem solved where all buttons would be accidentally hidden when using vertical tabs and the search bar was placed in the navigation toolbox.
---
When two or more keys that are pressed in combination with normal keys such as "Shift" and "Ctrl" are registered as custom shortcut key actions, the actions would not work. Resolved.
---
Problem solved where vertical tabs would not be hidden in full-screen mode.