Release notes tell you what's new in Floorp. Your feedback The Floorp Projects welcomes. You can submit bugs and new features on GitHub, and check out his Floorp source code used for this release.
Starting with version 11, Floorp offers auto-update on all desktop platforms. Updates are automatically installed on both "Daylight" and "Stable" channels.
We would like to give a special thanks to all the developers, users, and contributors who contributed to this release.
---
🌟 What's new!
Split view is coming! Needless to open new window for seeing 2 pages!
Spilit View is available on Tab Context menu. You can enable on there. This feature is for displaying two web pages; some features may not work.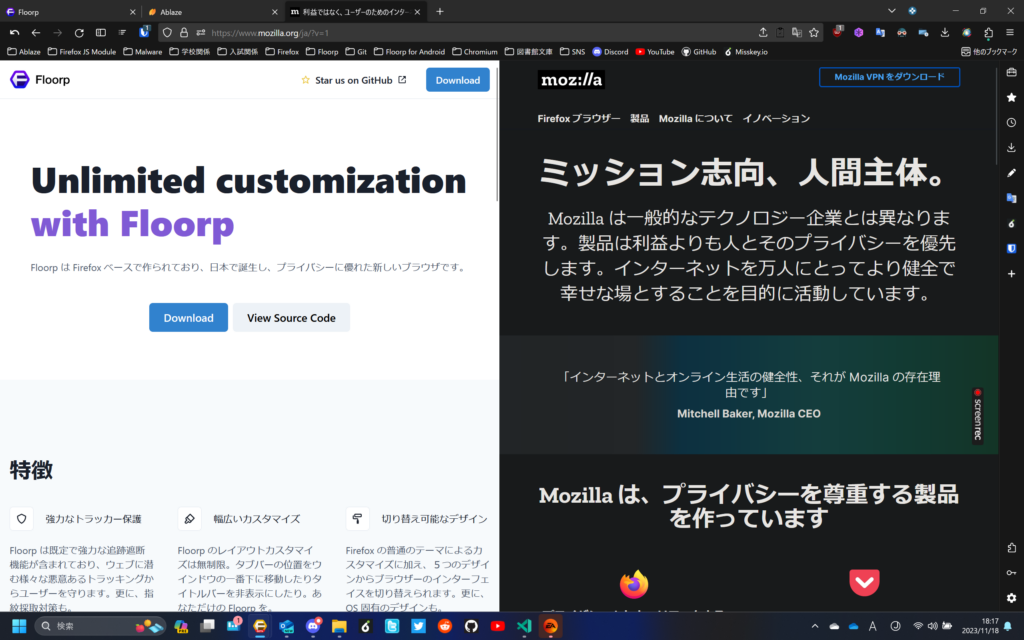 ---
New tab button can now be displayed within a vertical tab!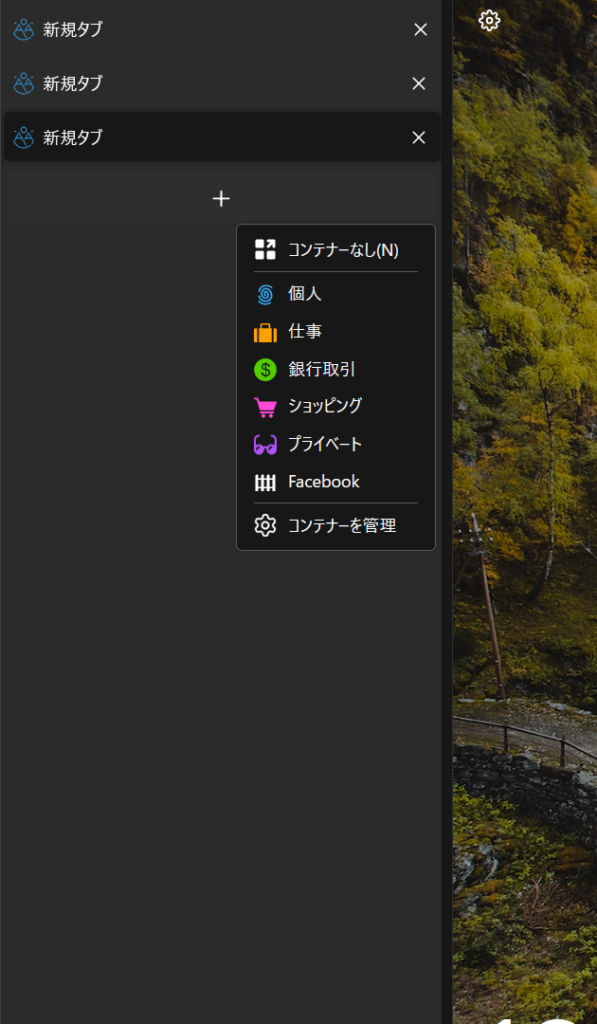 By request, new tabs can now be placed inside vertical tabs, as in the previous version of vertical tabs.
---
ℹ️ Changed
Rest mode keyboard shortcuts are migrated to Custom shortcut key.
Rest mode setting is disabled at default. Please change Custom shortcut key setting. Browser Manager Sidebar toggle actions is still enabled.
---
❌ Fixed
Fixed, cannot enable vertical tab if, Browser manager sidebar disabled.