日本語版はこちら
Release notes tell you what's new in Floorp.
You can send feedback on GitHub Discussion. Submit bugs and new features on GitHub, and check out Floorp source code used for this release.
Starting with version 11, Floorp offers auto-update feature on all desktop platforms. Updates are automatically installed on both "Daylight" and "Stable" channels. We would like to give a special thanks to all the developers, users, and contributors who contributed to this release.
---
🌟 What's new!
Now, user can change profile from toolbar! "Profile Manager" is coming!
"Profile Manager" is a button. You can add to toolbar from "Customize Floorp". If you click the button. It will show "Firefox Account" manager & List of Floorp's profiles. You can manage "Firefox Account" & Switch profile.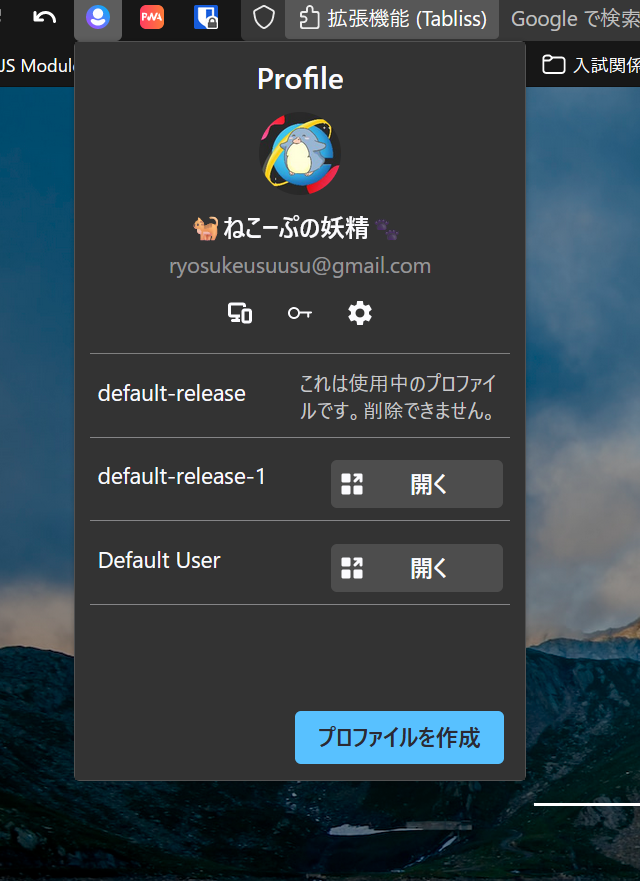 ---
Needless to open new window! "Private Container" helps you multitask!
Stating Floorp 11.4.0, on startup, Floorp will create a container named "Private". This container does not save your information (Ex: Cookie, history and tab).
---
ℹ️ Changed
"Gear", "Star", "Compass", "Question" icons added.